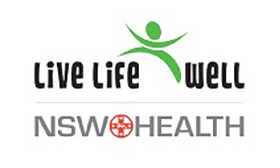 Project: Name new overarching brand that covers various community health programs such as eating, drinking, smoking and obesity.
Process: Explore ways to make people feel good about adopting healthy behaviours. Needed a positive, simple and memorable brand to co-exist with other brands logos.
Outcome: "Live Life Well" adopted by NSW Health. Agency Peach.